Graphic Artist // Videographer + Editor
The Media Lunch Break Podcast is a podcast founded in 2016 by two close friends with the purpose of entertaining it's listeners with a comedic mixture of popular culture news and reviews. The podcast can be found on many major podcast streaming websites and apps.
Branding Identity Redesign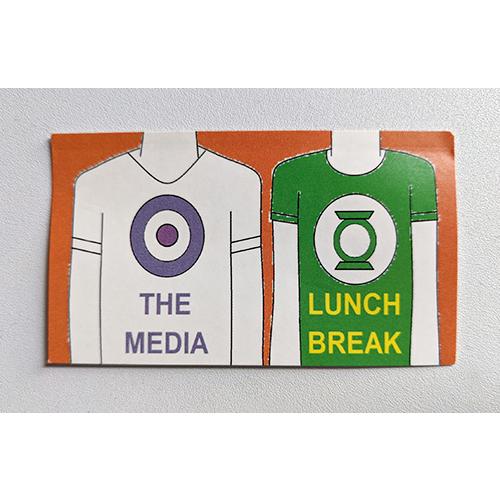 As the podcast began to grow a listener base, the group sought out a refresh of the brand identity that would appear more professional, but capture the casual identity of the show they have formed over the years. Color elements were borrowed from the original identity and used as the groundwork of the new identity.
Video Production
The group desired to grow and expand the businesses into other media forms. Videos are scripted by the host based on given topics from trend research. I help them to film the raw footage using a DSLR camera or a cellphone camera, depending on the visuals we are going for in the final product. I also work with them as a director to give on the spot notes to improve performance and ensure usable takes are recorded.
I edit all videos with Adobe Premiere Pro and Adobe After Effects.
Video Custom Thumbnail Design: For Youtube
Using Adobe Photoshop, I create custom thumbnail graphics for each video that is uploaded to Youtube. I have established a branded look for the podcast's videos that is uniform across all videos.
Social Media Contest Graphics
Using Adobe Photoshop, I create custom graphics for each contest that is run on the podcast's social media accounts.